About Breakthrough 1:1
Set up in September 2017 and running until January 2021, Breakthrough 1:1 delivered a programme of mentorship and experiential learning opportunities to young people with care experience and those facing significant life challenges. The programme ran in all Dundee and Arbroath Secondary Schools.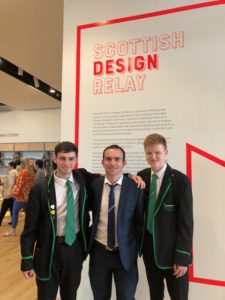 Across Scotland, despite considerable investment of resources, there was widespread recognition and data to evidence that outcomes for care experienced young people remained poor. Breakthrough Founder and Chair, Ellis Watson felt passionately about making a difference and became inspired by the work of Glasgow based MCR Pathways, who had many years of success in improving the life chances and outcomes of Glasgow's care experienced young people. Inspired by the difference they were making and the knowledge that young people will only thrive in environments that provide nurture, security and opportunity, he launched Breakthrough 1:1.
Breakthrough believed that every young person, regardless of their background, social circumstances or personal challenges, should have the opportunity to achieve their full potential, the same life chances and the same fulfilment as their peers. Young people with care experience, many marginalised through no fault of their own and others navigating some of life's toughest challenges, deserved a brighter future.  Through the development of meaningful relationships, Breakthrough mentoring aimed to empower and inspire young people, and ultimately, counteract the long-term effects of adversity at the earliest point possible.
With generous financial support from the Northwood Charitable Trust, practical support in kind from publisher DC Thomson and valued partnerships with Dundee City Council and Angus Council, Breakthrough were well placed in establishing a network of mentor volunteers and organisations who were ready to give their time, energy and hearts to the young people across Dundee and Arbroath.
Programme of Mentoring & Group Work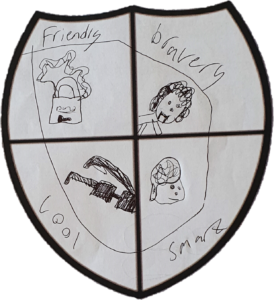 Over a three and a half year period, the Breakthrough team facilitated and supported over 180 mentoring relationships in all eight Dundee Secondary Schools and Rockwell Learning Centre and in August 2020 began recruiting mentors for Arbroath High and Arbroath Academy.   The support from the local community was overwhelming and transformative – almost 500 volunteers applied to mentor and around two thirds participated in the recruitment process and training.
Mentors were carefully matched to deliver weekly face-to-face mentoring sessions to young people aged 13-18, working hard to create lasting change through a programme of support and goal setting around well-being, confidence, skills development and resilience.  Mentors were crucial to the success of the programme and their participation was highly valued by staff and teachers as well as by the young person involved.
Alongside this mentoring initiative, school-based coordinators delivered a series of group work sessions around self-awareness and self-development to young people in S1 and S2.  Running over a 12-week period, sessions covered topics such as building positive relationships with others and understanding personal strengths and weaknesses.  Further, group work provided additional insight around the role of a mentor/mentee and explored the opportunities a mentoring relationship could deliver. By March 2020 (before the first Covid-19 lockdown), 162 young people participated in the group work programme and 77 young people were actively undertaking group work prior to the charities closure in early 2021.
A remarkable 420 young people took part in Breakthrough – with many more volunteering to get involved. So much was achieved by the charity in such a short time – its legacy and the meaningful relationships it created will remain in the hearts and minds of all those involved for many years to come.