Let's work together to support our young people and improve the prospects of our city and wider community
At BREAKTHROUGH we have a team committed to delivering change for our young people, but we can't do it alone. We're relying on developing some fantastic partnerships with our peer companies in Dundee. We need your support to deliver for our care experienced young people, for the future of Dundee.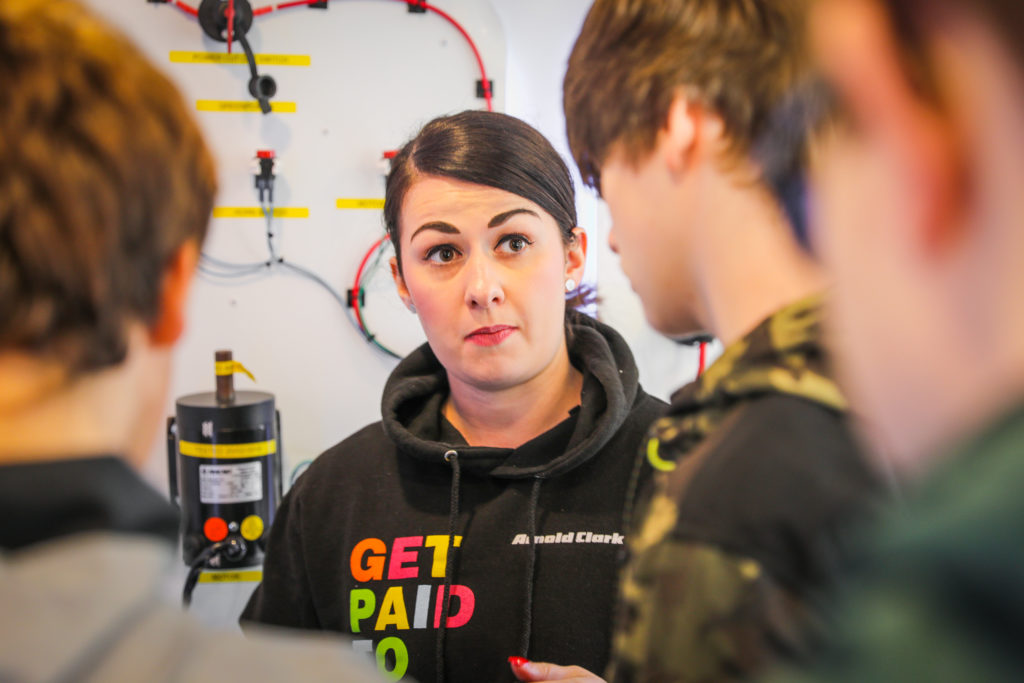 Breaking down barriers 
BREAKTHROUGH mentoring offers young people insight and routes to possibilities that they might never have considered as an option before. We are encouraging our young people to stay on at school, to achieve qualifications and to move towards a positive, sustainable future.
BREAKTHROUGH is a school based mentoring programme and we need mentors to visit one of Dundee's secondary schools, during the school day, to support a young person to fulfill their potential. You can help BREAKTHROUGH to achieve this by allowing your staff to take time out to attend one of our schools for one school period (usually 50 minutes + travel time) once a week.
As well as getting involved by supporting your staff to become mentors, we're looking for organisations to help deliver BREAKTHROUGH-2-Sessions.
BREAKTHROUGH-2-Sessions
Can you give our young people access to new opportunities that will broaden their horizons and develop their aspirations – aspirations they might never have had?
BREAKTHROUGH-2-Sessions comprise of 6 different learning and work related experiences:


Young people in S1 and S2 will be given the opportunity to take part in BREAKTHROUGH-2-Sessions in Arts, Science and Sport and young people from S3 onwards can access BREAKTHROUGH-2-Work, BREAKTHROUGH-2-University and BREAKTHROUGH-2-College Sessions.
If you can help provide BREAKTHROUGH-2-Work experiences, that include visits to local employers and workplaces, then we want to hear from you.  Sessions are delivered to groups of 7-10 young people and will last for around two hours.  If you are interested in finding out more about BREAKTHROUGH-2-Work or want to get involved, please complete our partner form here.  Further, if you can help with any of the BREAKTHROUGH Sessions mentioned above and would like to discuss further, please email info@breakthroughdundee.co.uk
How your organisation can benefit:
CSR opportunity: being part of a community of innovators who are changing the future of Dundee's young people and our city – building pride and self-sufficiency and reducing dependency upon health, support, benefits and treatment services
Staff development opportunity
Further leverage of charitable & corporate investments
Access to tomorrows local talent
Benefits to staff:
• Building confidence, effective listening, communication and relationship building skills
• Enhancing leadership, coaching, influencing and motivational skills
• Challenging experiences in goal setting, supporting and achieving
• Sense of corporate pride, commitment and staff morale
Our partners
BREAKTHROUGH are currently working in partnership with the following organisations: