Empowering our
young people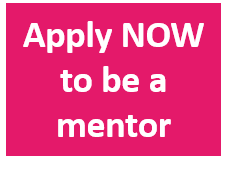 Can you give an hour each week to mentor a young person in your own community?
Dundee's young people follow all walks of life, so it makes perfect sense to recruit mentors from all walks of life too.  No specialist skills are required to become a BREAKTHROUGH Mentor, just a genuine desire to support and improve the lives of young people.  If you can listen without judging and commit to weekly mentoring sessions (during the school year), then you've got what it takes to be a BREAKTHROUGH Mentor!
Due to the current restrictions in place within school, we are unable to proceed with face-to-face mentoring sessions for the time being. We have worked hard to move to digital mentoring to still be able to offer mentoring support to our young people.
Apply now to become a mentor and together we will drive change and empower Dundee's young people to move forward into adulthood with enthusiasm and confidence.
We asked our young people, "what would you like from a mentor?"
Someone that's kind, polite and funny who will help me find work experience and other things in life. 

Someone who understands me and can listen for long periods of time. 

An outgoing person who doesn't take things too seriously, unless they have to be – if that makes sense!
Why mentoring makes a difference
BREAKTHROUGH are looking to create change for our young people.  Mentoring can help deliver this change.  Mentoring provides an opportunity for a young person to build a relationship with an adult who can offer them consistent support – the type of support that will see them leave school with qualifications that open doors to positive destinations and life changing opportunities.  It broadens horizons, ambitions and future expectations.  It empowers young people to have a different type of future.
How to become a BREAKTHROUGH Mentor
BREAKTHROUGH are looking for mentors from all backgrounds and abilities with a wide mix of interests, motivations and life experiences.  Mentors will be asked to commit to one hour of in-school mentoring each week during the school year. We also ask that you participate for at least one year (38 weeks, from August to June) to allow time for the mentoring relationship to develop fully.  Mentors must be at least 18 years old to participate in the programme. Start your mentoring journey NOW by completing the Mentor Application Form.
What's involved
Once you submit your mentor application, we will invite you to attend a short meeting with the Mentor Services Team. The meeting will last up to 1 hour and will be held at the DC Thomson Building, Meadowside Dundee. Following a successful meeting, we will invite you to participate in Mentor Training and to submit a PVG application.
The matching process will take place following training and a satisfactory PVG record, after which we ask that you think carefully before deciding to withdraw from the programme – your mentee will have already been informed that a match has been found and will be very keen to meet you!
Support for mentors
Dedicated BREAKTHROUGH School Coordinator
BREAKTHROUGH Mentor Services support
Ongoing training
The rewards
Our young people won't be the only beneficiaries.  It's an opportunity to:
See a young person grow and take control of their own future
Build and develop coaching, motivational and relationship skills
Gain insight into the daily realities that many young people face – and learn from their experiences
Connect with a young person in your own community, to learn about what motivates them and how they think
Meet with other mentors – to share your journey and experiences
BREAKTHROUGH Dundee is now available in all Secondary Schools in Dundee. Visit our school pages to find out more.