How a BREAKTHROUGH mentor can help you
A mentor will get alongside you, and work with you weekly to figure out where you are at and where you'd like to be. They will help you identify your ideas about what "good outcomes in life" might look like for you. They will help you to identify your strengths and link them to your ideas about your future. They will signpost routes and provide bridges to explore how you might get to the destinations you want in life.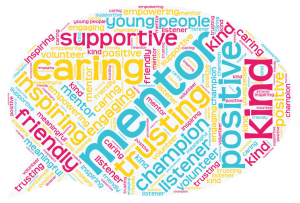 What is a BREAKTHROUGH Mentor?
A reliable, trustworthy, committed adult who has only your best interests at heart
A volunteer who is selected and trained to listen, understand, be patient, offering unconditional support
Someone who believes in you and your future and has the skills to open your mind to new insights and possibilities and empower you to go after them
How does it work?
You can volunteer to take part
BREAKTHROUGH will match you with a committed mentor
Your mentor will meet with you once a week in school during the school term
Your BREAKTHROUGH Coordinator will support your relationship
As well as the chance to have a mentor from S3 onwards, BREAKTHROUGH will be offering you BREAKTHROUGH-2-Sessions.  These are opportunities to visit the local college and university as well as a wide variety of workplaces and employers.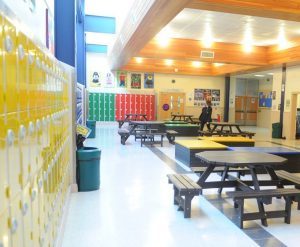 If you are in S1 or S2 and currently participating in BREAKTHROUGH group sessions, you will be offered the chance to take part in arts, science and sport related activities to help you explore new ideas outwith school.
Find out if BREAKTHROUGH is available in your school
Visit the school pages to find out if BREAKTHROUGH is currently available in your school – don't worry if it's not mentioned just yet, all Dundee secondary schools will be on-board by 2019.