BREAKTHROUGH and the wider framework
BREAKTHROUGH acknowledges the solid framework our education, health and social welfare systems provide, working together in the best interests of our young people to support them to become: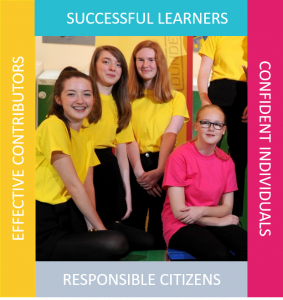 ▪ Successful learners
▪ Confident individuals
▪ Responsible citizens
▪ Effective contributors
Some of our young people have experiences that make it harder to achieve their potential within these systems, but research suggests that consistent relationship support in the form of mentoring can help to rebuild their self-esteem and confidence about the future.
Who we support
Many of our young people have had experiences that can have lasting impacts upon their health, education, job prospects, and capacity for future happiness. They can be care experienced, those on the periphery of the care system, young carers, or those living with significant challenges in the lives.  This could include poor mental or physical health, offending behaviour, bullying, social exclusion or any other considerable difficulties.
With some insight and commitment, we can change the future paths that our young people take.
What we do
From August 2017, BREAKTHROUGH will deliver 1:1 Mentoring and BREAKTHROUGH-2-Sessions to groups of young people in Dundee's secondary schools. School participation will be phased in over a two year period until August 2019.
BREAKTHROUGH School Coordinators will work closely with each individual school and other key partners to support and manage each element of the programme. The first part consists of group work sessions, which will see our S1 and S2 young people grow their self confidence and self-worth. Sessions will help promote their understanding that they can positively impact upon their own lives and communities and improve their abilities to plan ahead and keep to set goals. BREAKTHROUGH-2-Sessions in Art, Science and Sport will also be introduced at this stage – these will provide our young people with insight into the world of work and the types of opportunities open to them upon leaving school.
BREAKTHROUGH 1:1 Mentoring begins in S3 and young people continuing their participation or those new to the programme will be offered the chance to be matched with an adult mentor from the wider community.  BREAKTHROUGH-2-Sessions in Work, College and University are organised in line with the needs of each individual group from S3 onwards.