#KeepThePromise
Jenny, our CEO responds to the findings of the Independent Care Review and sets out why Breakthrough intends to #KeepThePromise
Our vision is that care experienced young people and those facing adversity have the same opportunities in education, work and life as anyone else. We do this through matching young people with volunteer mentors and working with employers to create unique, immersive work and learning taster sessions.
Many of the young people supported by Breakthrough are care experienced and often we are one of many great organisations and 'interventions' who are working hard to make a positive difference.
In September 2018 my team and I, along with a number of our young people, met with the First Minister in Dundee. It was also the opening weekend of the V&A but the significance of our meeting was much bigger than that. This was part of Nicola Sturgeon's commitment to listen to at least 1000 care experienced voices and it was an incredibly important moment for our young people who shared their respective experiences of the care system. Some were positive but the majority less so and even just in our small group, we heard stories of a broken 'care' system that separates siblings, involves multiple moves, refers to 'placements' rather than homes and lacks kindness, compassion and love.
This week I welcome the findings of the Independent Care Review and was delighted to have attended the launch event in Edinburgh. Fiona Duncan, Chair of the Care Review paused, mid-event to live stream the Ministerial statement in response to the Review findings from Scotland's First Minister and you could have heard a pin drop. The tension was palpable and I'm fairly certain some of us may have stopped breathing…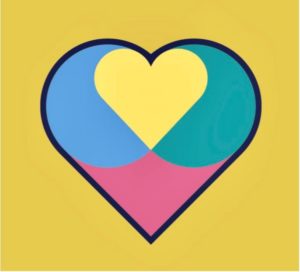 That the FM accepted the findings of the Review and made her own promise to implement the necessary level of change was positive, that she declared that tangible changes would be initiated 'at pace' on the back of the review was amazing but the cross -party support in the chamber was jaw-dropping. The applause that rang around the room said it all.
Breakthrough is only one organisation working to improve the lives of young people in Scotland and it's on all of us to keep #ThePromise if Scotland is indeed to become 'the best place in the world to grow up'.
What now? Scotland must collectively keep #ThePromise and I will play my part to ensure that all young people who engage with Breakthrough feel important, nurtured, listened to and have the opportunity to to reach their potential. I promise to continue to place the voices of young people at the heart of our charity, to use language that is warm, friendly, accessible and caring. Breakthrough promises to work closely with others in schools and local authorities who have a parenting responsibility for young people and we will get behind collective change – however challenging or scary it may feel. We will hold each other to account and we will always strive to do our very best for our young people because they deserve it. It really is that simple.
Scotland can be the best place in the world to grow up. The hard work starts now.